HBP Education E-Library
The HBP Education Programme E-Library contains material produced at educational events, such as workshops and schools, as well as lectures provided by scientists who were recorded at other occasions.
Please note that we only upload lectures and student talks that we have permission to share publicly.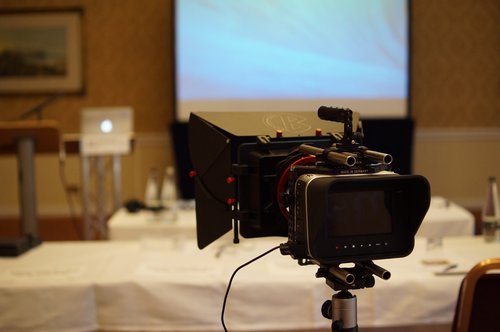 The HBP Curriculum Online Courses include basic lessons in the HBP core fields neuroscience, medicine and ICT as well as lectures on the complementary subjects of ethics and intellectual property rights. The videos are publicly available throughout the year. A discussion forum and additional learning material is available for each online lecture.
Together with the École polytechnique fédérale de Lausanne (EPFL) and the Allen Institue for Brain Science, the HBP Education Programme developed a Massive Open Online Course (MOOC) on "How to study the multi-scale brain". It is a free web-based distance learning programme that combines lectures, tutorials and exercises that give a broad overview on  the latest tools and techniques for neuroinformatics, analysis, modelling and simulation.
The course is open to the whole community, regardless of affiliation with the HBP or not, but especially targets early career researchers.
Simulation Neuroscience is an emerging approach to integrate the knowledge dispersed throughout the field of neuroscience.
The aim is to build a unified empirical picture of the brain, to study the biological mechanisms of brain function, behaviour and disease. This is achieved by integrating diverse data sources across the various scales of experimental neuroscience, from molecular to clinical, into computer simulations.
In this first course, you will gain the knowledge and skills needed to create simulations of biological neurons and synapses.
This course is part of a series of three courses, where you will learn to use state-of-the-art modeling tools of the Human Brain Project Brain Simulation Platform to simulate neurons, build neural networks, and perform your own simulation experiments. We invite you to join us and share in our passion to reconstruct, simulate and understand the brain!