Key facts
Time frame: 2016 to 2019
Origin: 2015 FLAG-ERA Joint Transnational Call
Collaboration with HBP:  

Funding: NWO (NL), ANR (FR), NIH (HU)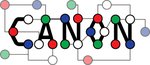 Project Description and Objectives
The organisational complexity of the cerebral cortex limits our understanding of its operation. Most studies focus on single aspects of cortical organization, yet an adequate understanding of the integration mechanisms of the brain at circuit level is missing. The goal of this project is to shed light on the multiscale organization of cortical computation by integrating neuronal and population activities with inter areal interactions. We aim to understand: i) whether the canonical architecture can be actually observed in a cortical circuit subserving multisensory integration, ii) the roles of different neuronal subpopulations in modulating feedforward and feedback processing and iii) whether such architecture is preserved across mammals. These goals will be assessed from a multi-level perspective, including whole-cell and ensemble recordings in awake animals performing multisensory integration tasks, and a neural model, performed over the collected data to extrapolate core functional architectures. Our project will reveal the microcircuit, columnar mechanisms of cortical processing related to the exchange of information across brain areas.
Collaboration with HBP
Within the CANON project, we are collecting electrophysiological data on the microcircuit bases of sensory processing in cortical areas. Specifically, we are focusing on the columnar organization of cortical sensory responses in mice and ferrets. This objective is tightly linked to that of SP1, which is focused on studying the anatomical architecture of the cortical column.
The aim of this collaboration is to develop a common approach to integrate anatomical and functional data. This applies to currently ongoing experiments and future experiments within the context of SP1, in collaboration with teams from other technical expertise. We are focused on developing a common experimental platform, aiming to generate a unified anatomic and functional dataset that can be curated and incorporated at HBP repositories. These steps are essential in the generation of more detailed and realistic models of cortical function.
Partnering Organisations



Biographies