The Science and Infrastructure Board
The Science and Infrastructure Board (SIB) provides the scientific leadership of the HBP, drives forward the HBP's scientific excellence, ensures the implementation of its research plan, and develops the Project's long-term scientific roadmap. In close partnership with EBRAINS AISBL, the SIB sets out to achieve the development and implementation of the HBP's collaborative and sustainable EBRAINS Research Infrastructure. The SIB Panel, a subgroup of the SIB, directs the implementation of the Science and Infrastructure work plan, fulfilling the necessary executive functions to that end.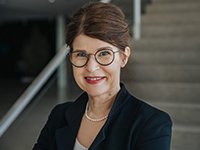 Katrin Amunts (Germany)
Scientific Research Director and Chair of the SIB and SIB Panel
Katrin Amunts is a full professor for Brain Research, director of the C. and O. Vogt Institute of Brain Research, Heinrich-Heine University Duesseldorf, and director of the Institute of Neuroscience and Medicine (INM-1), Research Center Juelich. Since 2016 she is Scientific Research Director of the Human Brain Project.

 
Jan Bjaalie (Norway)
Infrastructure Development Director and vice-chair of the SIB and SIB Panel, WP4 Leader
Jan Bjaalie is professor at the Institute of Basic Medical Sciences, University of Oslo, and leader of the EBRAINS Data Services (Work Package 4) in the HBP. He is head of the Norwegian node of the International Neuroinformatics Coordinating Facility.
WP4 deputy leaders:
Timo Dickscheid,  Institute of Neuroscience and Medicine (INM-1), Research Center Juelich, Germany
Anna Kreshuk, European Molecular Biology Laboratory Heidelberg, Germany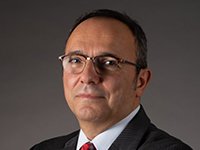 Yannis Ioannidis (Greece)
Software Development Director and vice-chair of the SIB and SIB Panel, WP5 Leader
Yannis Ioannidis is a Professor of Informatics and Telecommunications at the National and Kapodistrian University of Athens as well as an Associated Faculty at the Athena Research and Innovation Center, where he also served as the President and General Director for 10 years (2011-2021). He leads the EBRAINS Modelling Services (Work Package 5) in the HBP.
WP5 deputy leaders:
Susanne Kunkel, Faculty of Science and Technology, Norwegian University of Life Sciences, Norway
Fabrice Morin,  Department of Informatics, Technical University of Munich, Germany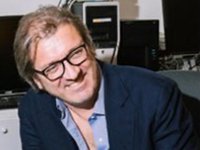 Viktor Jirsa (France)
SIB and SIB Panel Member, WP1 Leader
Viktor Jirsa is Director of Research at CNRS (Centre National de la Recherche Scientifique) and Director of the Inserm Institut de Neurosciences des Systèmes (INS UMR1106) at Aix-Marseille University. He is leader of Work Package 1 - The human multiscale brain connectome and its variability – from synapses to large-scale networks and function.
WP1 deputy leaders:
Svenja Caspers, Institute of Anatomy Heinrich Heine University Duesseldorf, Institute for Neuroscience and Medicine (INM-1), Research Center Juelich, Germany
Egidio D' Angelo, Department of  Brain and Behavioral Sciences of the University of Pavia, Italy
Alain Destexhe, Paris-Saclay Institute of Neuroscience, Centre national de la recherche scientifique, France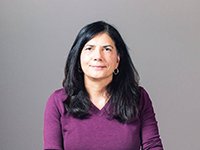 Maria V. Sanchez-Vives (Spain)
SIB and SIB Panel Member, WP2 Leader
Mavi Sanchez-Vives is ICREA Research Professor at the Institute of Biomedical Research August Pi i Sunyer (IDIBAPS), where she leads the Systems Neuroscience group. She is also co-Director of the Event Lab (Experimental Virtual Environments in Neuroscience and Technology) and Adjunct Professor at the University of Barcelona. In HBP she leads Work Package 2 - Networks Underlying Brain Cognition and Consciousness.
WP2 deputy leaders: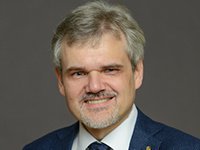 Rainer Goebel (The Netherlands)
SIB and SIB Panel Member, WP3 Leader
Rainer Goebel is professor of Cognitive Neuroscience at Maastricht University where he co-leads the Computational Cognitive Neuroscience group. He is also the founding director of the Ultra-High Field Maastricht Brain Imaging Centre (M-BIC). In the HBP he leads Work Package 3 - Adaptive networks for cognitive architectures: from advanced learning to neurorobotics and neuromorphic applications.
WP3 deputy leaders:
Yannick Morel,  Faculty of Psychology and Neuroscience, University of Maastricht, The Netherlands
Sacha Van Albada,  Institute of Neuroscience and Medicine (INM-6), Forschungszentrum Juelich, Germany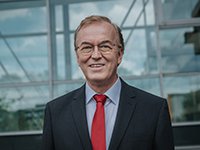 Thomas Lippert (Germany)
SIB and SIB Panel Member, WP6 Leader
Thomas Lippert is director of the Jülich Supercomputing Centre at Research Center Juelich, member of the board of directors of the John von Neumann Institute for Computing (NIC) and the Gauss Centre for Supercomputing (GCS). He is professor for Modular Supercomputing and Quantum computing at Goethe University Frankfurt. In  the HBP he is responsible leader for the EBRAINS computing service (Work Package 6).
WP6 deputy leader:
Stephen Furber, Department of Computer Science, University of Manchester, United Kingdom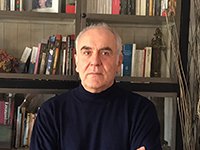 Javier DeFelipe (Spain)
SIB Member, SP1 Leader in SGA2
Javier De Felipe is director of the Laboratorio Cajal de Circuitos Corticales (Centro de Tecnología Biomédica, UPM) and of the Laboratorio de Microorganización de la Corteza Cerebral (Departamento de Neurobiología Funcional y de Sistemas, Instituto Cajal, CSIC). In SGA2 he was leader of Subproject 1-Strategic Mouse Brain Data of the HBP.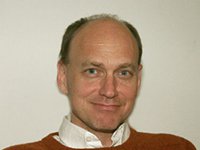 Cyriel Pennartz (The Netherlands)
SIB Member, SP3 Leader in SGA2
Cyriel Pennartz is head of Department of Cognitive and Systems Neuroscience at the Swammerdam Institute for Life Sciences, University of Amsterdam. In SGA2 he was leader of SP3, now he is deputy leader of WP2. In the SIB he represents the research field Cognitive and Systems Neuroscience.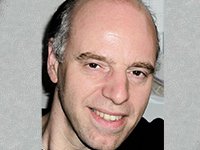 Alain Destexhe (France)
SIB Member, SP4 Leader in SGA2
Alain Destexhe is Research Director at CNRS and CNRS Silver Medal in 2008.  He is Director of the European Institute of Theoretical Neuroscience (EITN) and his lab is at the Paris-Saclay University Institute of Neuroscience (NeuroPSI), where he is also Vice Director.  In SGA2 he was the leader of theoretical neuroscience in HBP (SP4).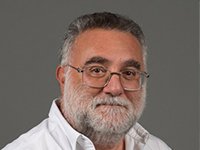 Michele Migliore (Italy)
SIB Member, SP6 Deputy Leader in SGA2
Michele Migliore is Senior Research Scientist at the Institute of Biophysics (National Research Council, Italy), Visiting Professor of Cybernetics at the Department of Mathematics and Informatics of the University of Palermo (Italy), Visiting Professor of Computational Neuroscience at the University of Rome "La Sapienza" (Italy), and Visiting Research Scientist at the Department of Neuroscience of the Yale University School of Medicine (New Haven, USA). As former SP6 Deputy Leader, he represents the research field of Modeling and Simulation in the SIB.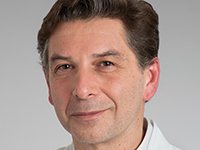 Philippe Ryvlin (Switzerland)
SIB Member, SP8 Leader in SGA2
Philippe Ryvlin is a full Professor of Neurology at the University of Lausanne, Switzerland, and affiliated Professor of multimodal epilepsy surgery evaluation at the University of Copenhagen, Denmark. He is the head of the Department of Clinical Neurosciences (DNC) at the University Hospital of Lausanne (CHUV). He leads the Medical Informatics Platform (MIP) and co-leads the Human Intracerebral EEG Platform (HIP) of the HBP, and is the former Leader of SP8.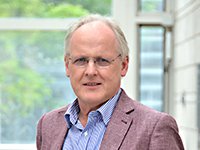 Steve Furber (United Kingdom)
SIB Member, SP9 Leader in SGA2
Steve Furber is ICL Professor of Computer Engineering in the Department of Computer Science at the University of Manchester. He leads the SpiNNaker (Spiking Neural Network Architecture) project which has delivered a machine with a million ARM processor cores tuned for executing real-time brain models. In SGA2 he was leader of SP9, now he is deputy leader of the EBRAINS computer service.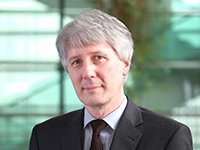 Alois Knoll (Germany)
SIB Member, SP10 Leader and Director for Software in SGA2
Alois Knoll is the chair of Robotics, AI and Embedded Systems at the Department of Informatics of Technical University Munich.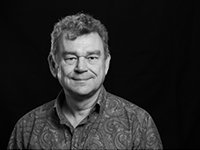 Paul Verschure (Spain)
Partnering Projects Representative in the SIB
Paul Verschure is ICREA Research Professor and leads the Synthetic Perceptive, Emotive and Cognitive Systems Laboratory, hosted by the Institute for Bioengineering of Catalunya and the Barcelona Institute of Science and Technology.
Partnering Projects Deputy Representative:
Julien Vezoli, Ernst Strüngmann Institute (ESI) for Neuroscience in Cooperation with Max Planck Society, Germany