Paweł Świeboda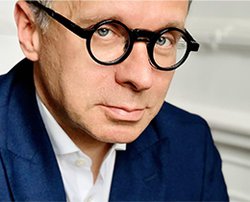 In his double-role as Human Brain Project (HBP) Director General and EBRAINS CEO, Paweł Świeboda chairs the Directorate of the HBP, guiding its transition into an enduring, sustainable European research infrastructure, EBRAINS, and heads the EBRAINS AISBL in Brussels, which was established in 2019 as an international non-profit association under Belgian law.
Mr Świeboda has served as Deputy Head and Head of Research of the European Political Strategy Centre (EPSC, then IDEA) at the European Commission since 2015. In this capacity, he was co-responsible for the formulation of long-term, strategic advice to the President of the Commission, focusing on economic, research and innovation issues. He has also served on the Commission's Sounding Board on EU Science, Research and Innovation Performance.
Earlier, he was Director of the EU Department at the Polish Ministry of Foreign Affairs from 2001 to 2006, and EU Advisor to the President of Poland from 1996 to 2000. He is an active member of the European and international research community and prolific contributor to the public debate on the future of Europe, emerging technologies, democracy and global governance.